Extending God's Kingdom in the education systems of each country He leads us into.
Initial Statistics for 2022
When all the schools closed in March, 2020, due to the pandemic,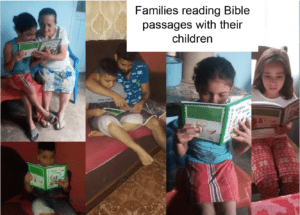 we remade the teachers manual into take-home lessons, which give the student books meaning.  The parents help their kids do the activities, watch the Jesus film, memorize the Bible verses, read Scripture, and do the crafts.  This year, schools are slowly opening and teachers are teaching Vital Values in the classrooms again, while others continue to use the take-home lessons.  We praise God that He has expanded the Project in the midst of everything.  He loves the little children!
Take a look at the 2021 Annual Report!