Lives Changed!
These are true stories the Project workers have collected from the teachers and students using VITAL VALUES WITH JESUS
3 year change
One of the Project workers in Panama visited of a 6th grade class (see picture below) where the students told of how much they liked their books, how much they had learned etc.  Karla relates how three years ago she tried to deal with this class for the first time and how terrible they were. 9 of them had parents in jail and others related how their mothers had told them that she didn't want them. So over the past years she would spend a little extra time helping them and their teacher, and she was so happy yesterday to meet them again and find them so changed and following Jesus' teachings.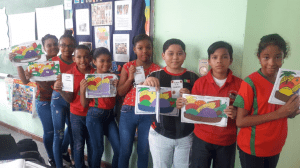 Violence to Values
A third grade teacher in the center of El Salvador had a very difficult group. They were vulgar and violent by adult standards. She could barely teach them anything. Then they started studying Vital Values with Jesus and their behavior has changed. She says that they have done a 360 and are now showing more of Jesus love each day. The principal is excited to see how the parents (prostitutes and market workers) will slowly change as their children bring home the Word of God.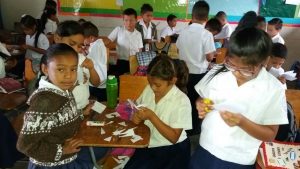 Thank you for bringing Jesus to me!
Last week, a project worker was helping a teacher with her third-grade class, using the value of sincerity that is based on Jesus' sermon on the mount. As he was working with the kids, he noticed one boy who didn't participate nor answer any questions. He didn't have a book. The teacher explained that as he was Muslim hadn't learned of Jesus. Then the little boy came up and asked if he had an extra book. He gave him one and he was so happy, coloring and working in his book. At the end of the class, he came to the worker and gave him a big hug, saying, ""Thank you for bringing Jesus to me!".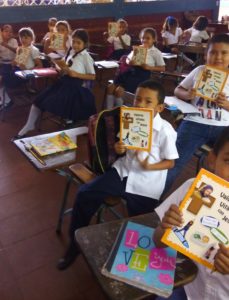 A Peacemaker
Payvon was a very problematic student but when he studied the value of peace in grade 1.  He learned that Jesus wants us to love others, to do unto others as we could have them to unto us and he changed.  Now instead of fighting, he obeys Jesus and even helps others not to fight.  Payvon has learned to be a peacemaker.  In this picture, you see his craft which is a two sided mask.  The students learn to choose between an angry face or a happy face.